WELCOME TO SEW AMAZING" ONLINE COURSES!!! This 6 course bundle will take you from Beginner to Advance sewing techniques to get your journey started so you will be able to conquer any sewing challenges.
So what will you get out of these courses???
You will learn the basics of your sewing Machine
You will learn sewing techniques that will enhance your sewing skills
Vocabulary to learn the language of sewing
Sewing Tips
Homework to prep for the next class
Course projects
Optional coaching
*These courses are available for this Subscription bundle only.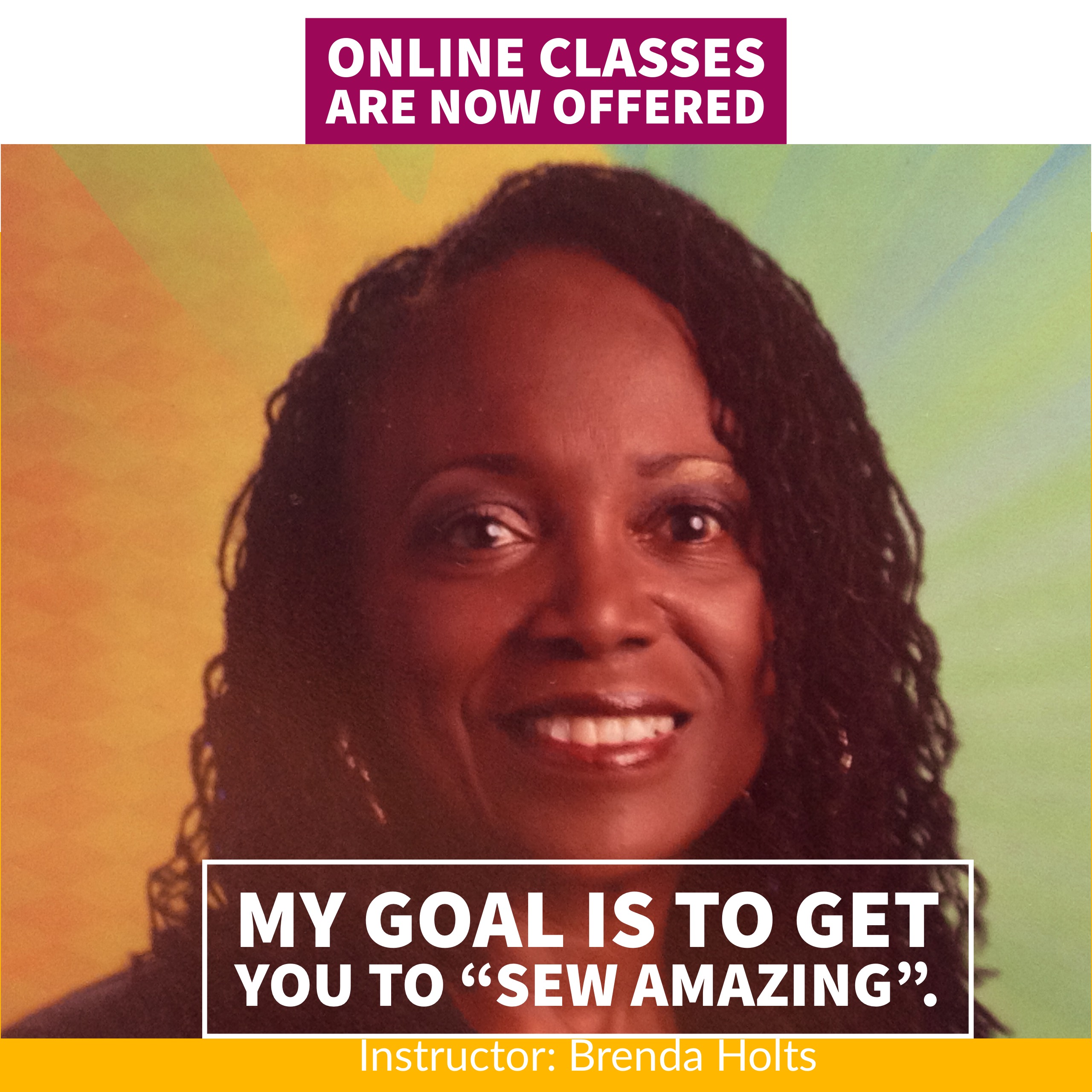 My name is Brenda Holts, owner and instructor for Kasha Creations sewing and Fashion Center. I am so excited about my online courses because I am now able to put into this curriculum over 50 years of my sewing experience into courses for everyone to learn and enjoy at their own pace no matter what your sewing experience.
I think its Sooo…."AMAZING" That you want to learn how to sew, and now is your opportunity.
The good thing is that you will have the opportunity to watch the videos as many times as necessary. The more you know the better you get at your craft. My goal is to get you to "Sew Amazing".


Frequently Asked Questions


Can I get a refund if I'm unhappy with my purchase?
You have a 15 day money back guarantee. If you are unsatisfied with your bundle for any reason, we'll give you your money back.


As stated in Teachable's Terms of Use, Bundles that contain coaching and/or digital downloads ARE NOT covered by Teachable's 15-day student refund policy.
Is coaching included in the bundle price?
Coaching is optional but you can purchase a 1/2 hour session for $45.00
My bundle includes coaching. How do I schedule my appointment?
Upon purchasing a bundle that includes coaching, you'll receive further instructions on how to book a time for your appointment.
How many classes are in a course?
There are 6 Course in the Sew Amazing series and 6 classes in each course.